Social contribution activities
We are now doing a lot of social contribution work as a member of the local community in Obanazawa city,
the place where our company started.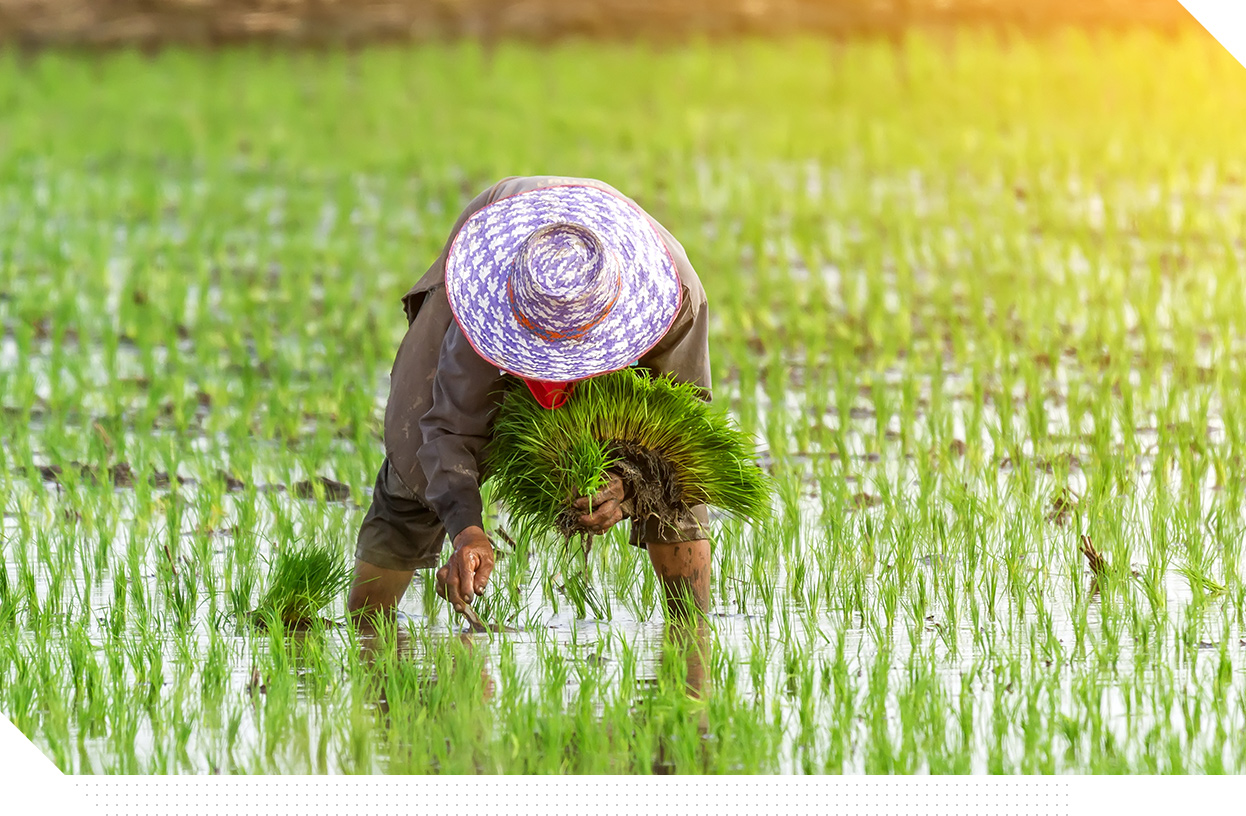 In the area where Yamagata Plant is located, young people are getting out of town and as a result very few people are engaged in agricultural work.
Therefore a lot of farmlands fall into ruin. Sanyo support those farmers. It helps those plant wokers with double jobs (factory worker and farmer).
It takes off their burden during busy farming season. Sanyo contribute to the society in such a manner.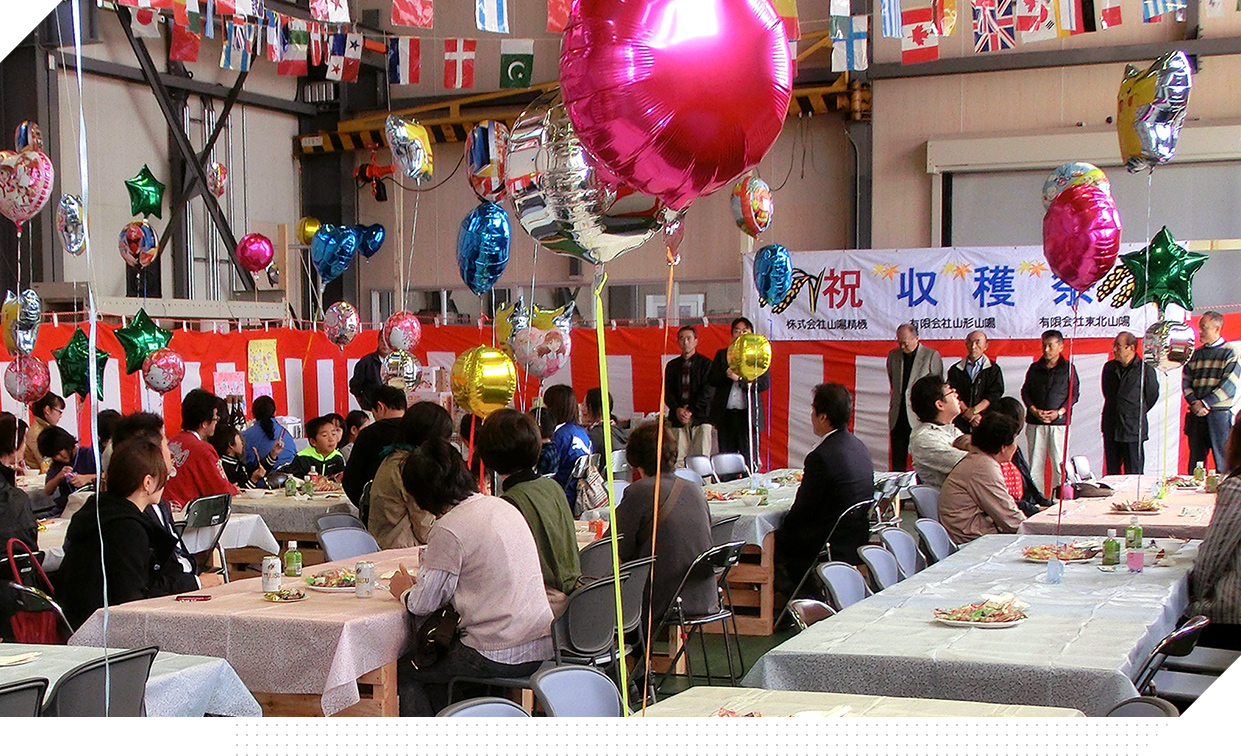 Sanyo invites at the time of harvest neighbors nearby the plant, our employees' families and people who have close relations with Sanyo.
They eat harvested rice and celebrate the crop. Visitors look around plant and how the employees work at the plant.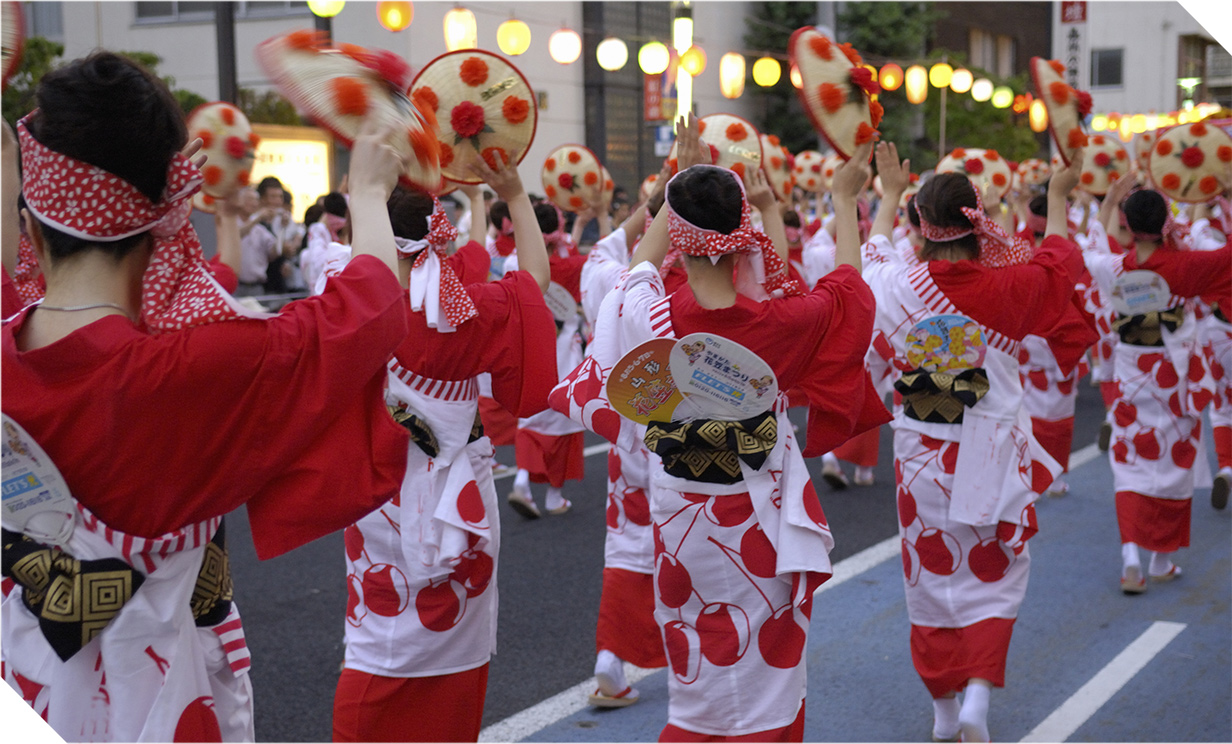 The city Obanazawa where Yamagata plant is located is the city "Hanagasa Ondo" started.
In August every year, Sanyo participated the Hanagasa Festival.
Sanyo host every year a baseball tournament inviting little league ball players from Obanazawa and Oishida.
More than 150 kids from 6 teams have exciting games.